14 Awesome Duck Hunt T-Shirts
Check out our discoveries of the most awesome Duck Hunt T-Shirts below. We simply find and round up all Duck Hunt T-Shirts scattered around the Internet that we think are cool so that you don't have to. If you find these Duck Hunt T-Shirts really cool, do not hesitate to share with your friends.
1
Nintendo Duck Hunt Shirt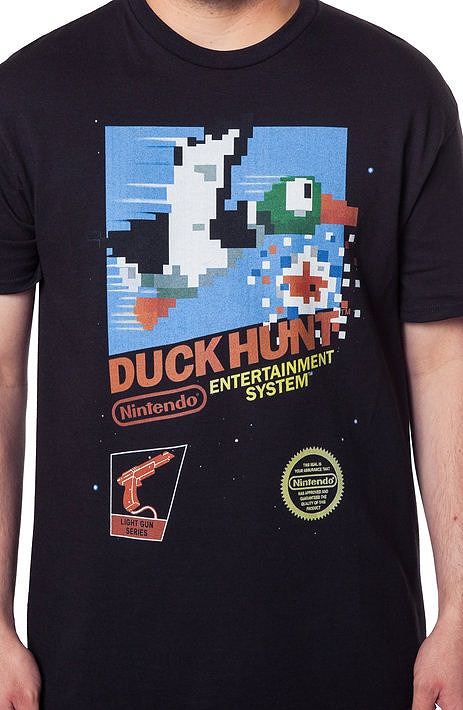 Duck Hunt was originally an arcade game, but it is most famously remembered for being released as a bundle with the Nintendo console. In the popular shooting game, a player would point their gun-shaped Zapper at the television, aim and try to shoot ducks as they flew by. If a player shot more than five ducks, the player would move on to the next round. If a player missed five or more ducks, a dog would laugh at them. Duck Hunt has remained so iconic that the ducks from the game have gone on to appear in video games for GameCube and Wii. No one will be laughing when they see you wearing this Nintendo Duck Hunt shirt.
$14.95 – $20.95
2
Blue Duck Hunt T-Shirt
This Duck Hunt t-shirt features the artwork that appeared on the cartridge for the popular Nintendo video game. Duck Hunt is one of the most memorable Nintendo games of all time, mainly because a player had to use a light gun to shoot ducks out of the air. With precision aiming and a trusty dog, a player could shoot their way through each iconic level of Duck Hunt. Now, you can show that you are still a fan of the influential game with this blue Duck Hunt t-shirt. This shirt is designed to look like a blue sky with white clouds. This blue Duck Hunt t-shirt is the perfect shirt to wear for taking aim, firing, and scoring!
$22.97
3
Duck Season (Dark) T-Shirt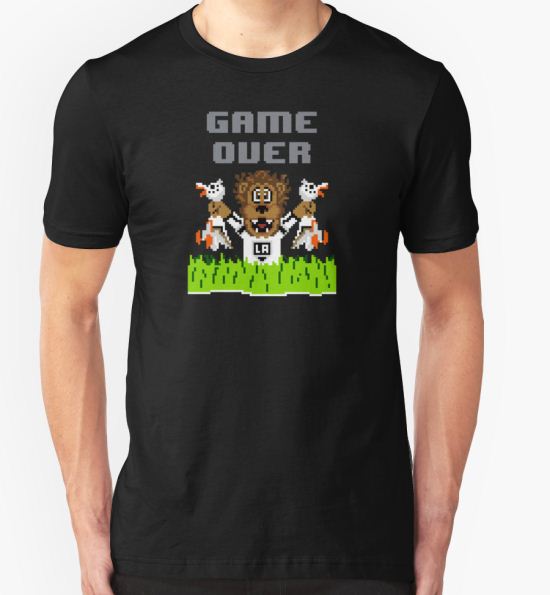 $30.19
4
Festive Duck Hunt Women's Chiffon Top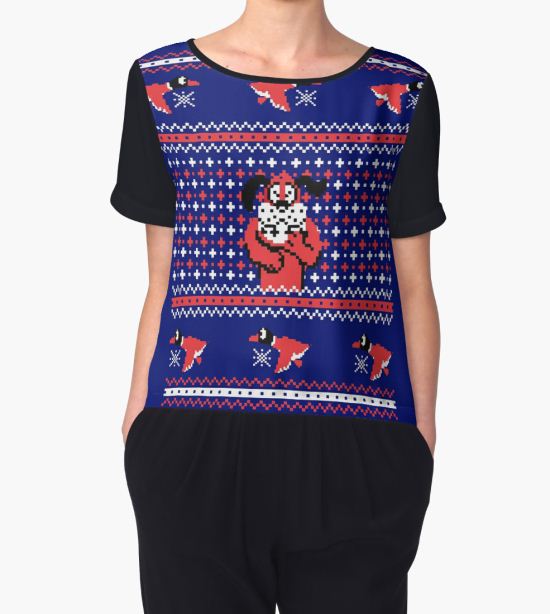 $32.0
5
Duck Hunt game loser T-Shirt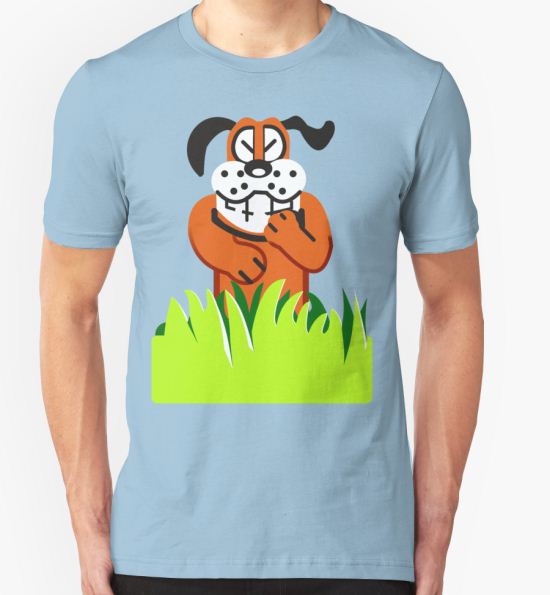 $28.98
6
Duck Hunt Nes Art T-Shirt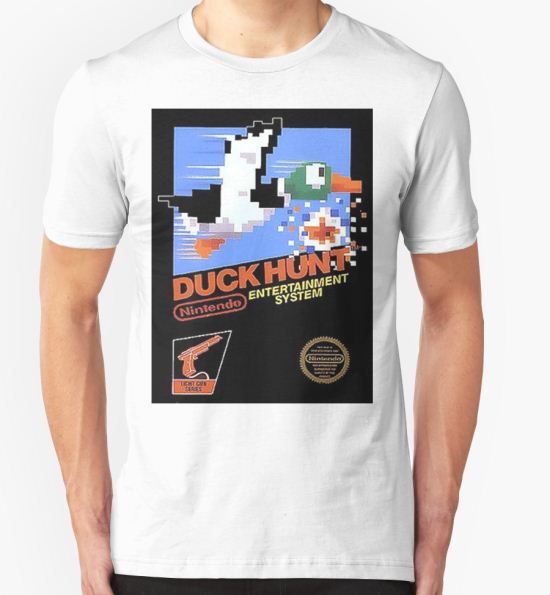 $25.14
7
Duck Hunter Women's Fitted V-Neck T-Shirt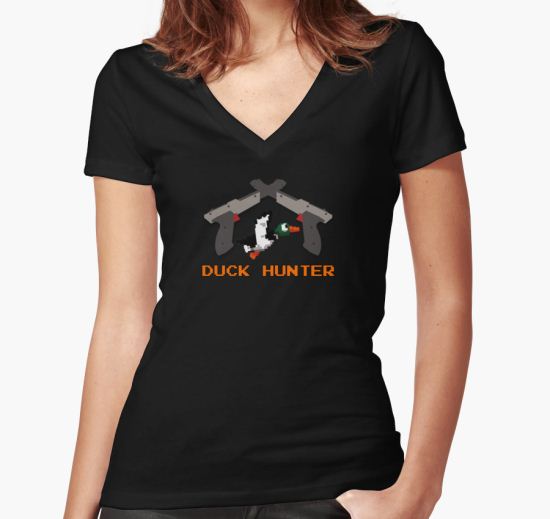 $24.0
8
Hunted T-Shirt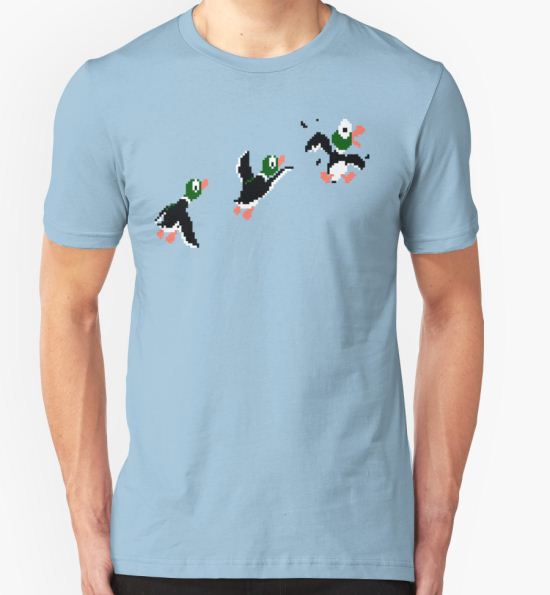 $25.74
9
Duck Hunt Dog with Duck T-Shirt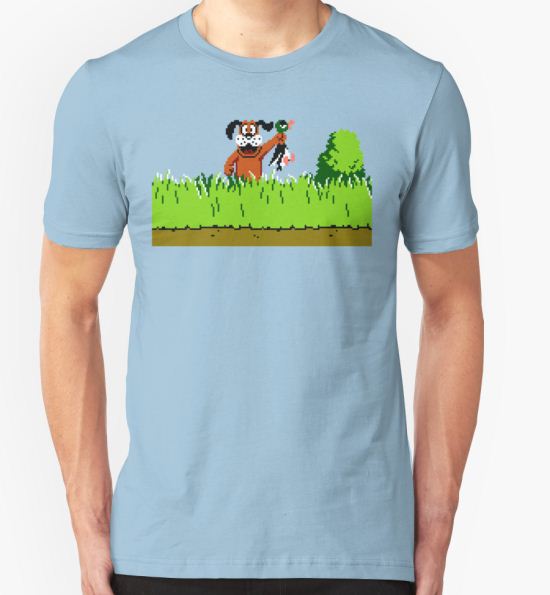 $28.98
10
Duck Hunt Women's Chiffon Top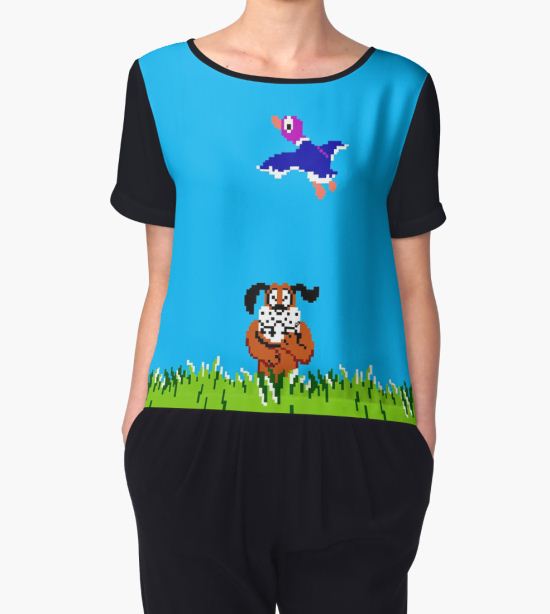 $28.06
11
Duck Hunt Retro Cover Graphic T-Shirt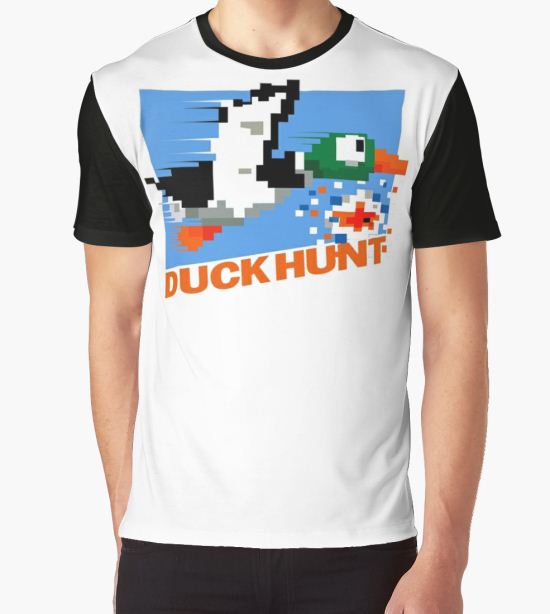 $28.75
12
Duck Hunt Duo – Super Smash Bros Classic T-Shirt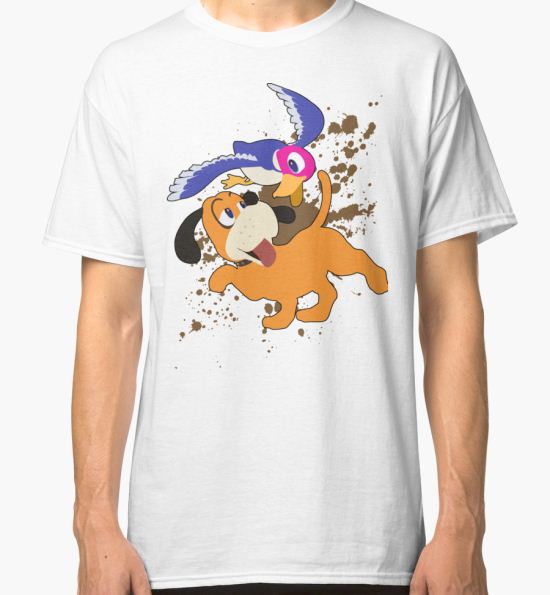 $25.14
13
Duck Hunt Dog with 2 Ducks Women's Relaxed Fit T-Shirt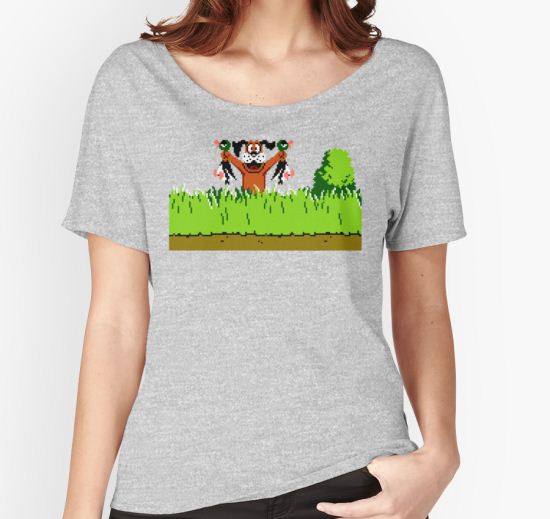 $26.0
14
Bros Classic T-Shirt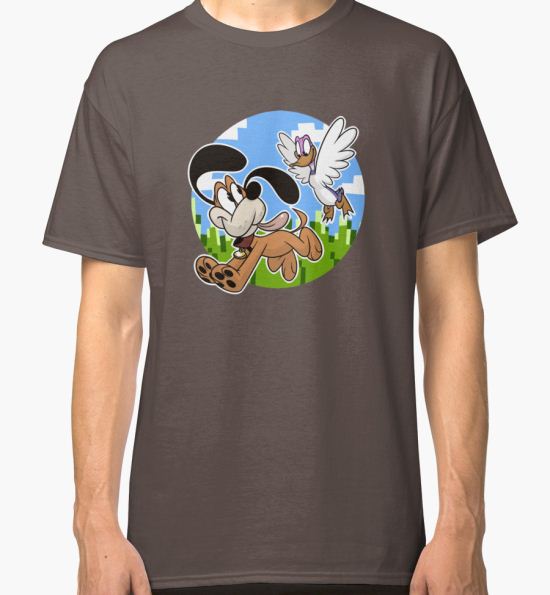 $28.14